Shooting Chrony Remote Control
Shooting Chrony offers remote controls for their line of chronographs. The single button model sells for $16 and the 2 button model for $19. If you happen to have the parts available you can make your own remote control for almost nothing.
The remote control connects to the Chrony using a 3.5mm (1/8") stereo jack. The buttons are normally open, momentary contact push buttons. The diagram below shows the connections between the buttons and the stereo jack.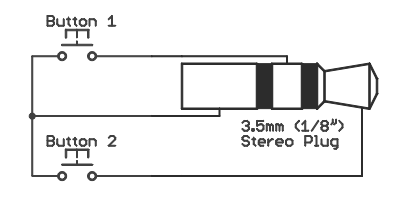 Button 1 mirrors the FU (function) button and button 2 mirrors the ST (string) button. With Chrony models that do not have nonvolatile memory, F1/M1 and Alpha, button 2 serves no real function.
The image below is a single button remote using a Switchcraft ED900 series cord switch.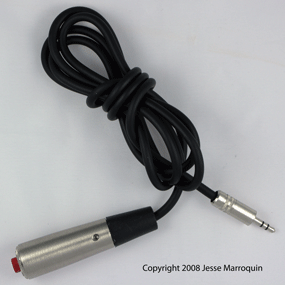 ---
home | contact | copyright
Copyright © 2003-2023, Jesse Marroquin. All rights reserved.
Last modified: August 2, 2023